Funny Leave Me Alone Cat Lover Sweatshirt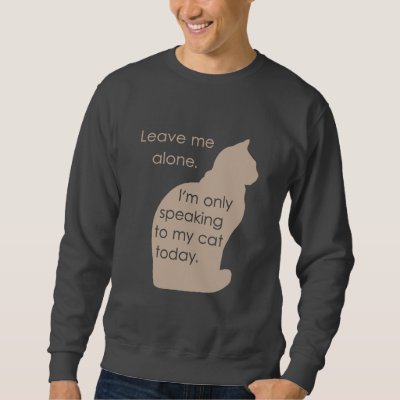 Get ready for a relaxing day at home with your furbaby with this this funny slogan sweatshirt. A silhouette cat features large among the slogan text that reads "Leave me alone. I'm only speaking to my cat today". The unique design uses tan letters and a tan cat with transparent (shirt color) letters.
The funny cat lover design is featured here on a comfortable unisex basic sweatshirt in dark grey. The neutral color design looks great on both light and dark colored apparel; use Zazzle's tools to pick out a different color sweatshirt or choose a different garment style.