Adorable Cat Face Cloth Mask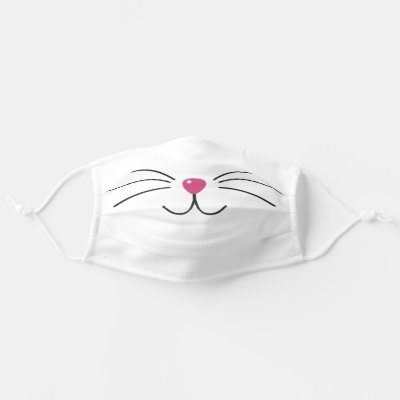 Add this cute reusable face mask to your pandemic toolkit.
The CDC suggests the use of protective cloth masks in addition to regular hygeine practices and social distancing in the fight against Covid-19. There's nothing that says your cloth face mask has to be boring! Why not make it cute?
If you're a cat lover, this adorable pattern mask is for you -- it'll make you look like a cat yourself! The white mask has a printed cartoon-like design of a pink cat nose, whiskers, and a smiling cat mouth.