Attention Chat Lunatique Funny Cat Lover Magnet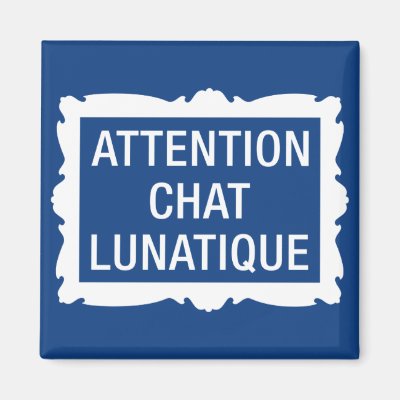 This design, which reads Attention Chat Lunatique, is based on popular tourist souvenirs sold all over Paris and the rest of France. It's a classy way of saying "beware of cat" although it really means "Look out, crazy cat." This is a cute gift idea for cat lovers!
Shown here on a fridge magnet, this design can be easily added to other novelty products and gift ideas available in Zazzle's vast collection by using their easy tools. Look for "Transfer design to a product" to get started. If you'd like this design on a different shaped product where the provided template doesn't work, please let me know!