World's Greatest Cat Sitter Keychain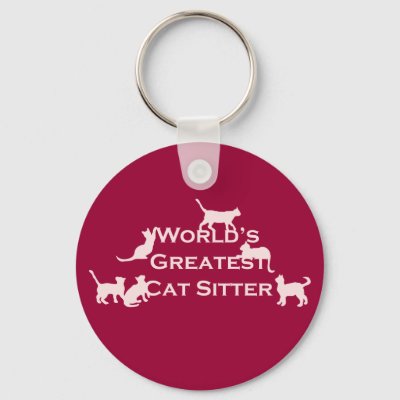 This is a totally cute design made just for your cat sitter!. The text reads World's Greatest Cat Sitter in a classic all-caps font. The text is embellished with cute cat silhouettes all around, playing with and walking upon the words, like curious kitties!
This unique, clever design is great way to show your deep appreciation for your favorite cat care provider. Show your appreciation with a special gift made just for your catsitter. Such a special gift as this is much more personal than a tip or a generic gift.
By using Zazzle's easy tools, you can customize this gift by changing the type of magnet used, or even by changing the gift product altogether! Just look for the "Transfer design to a product" scroll to get started with some example products.