It's All About the Purr Trucker Hat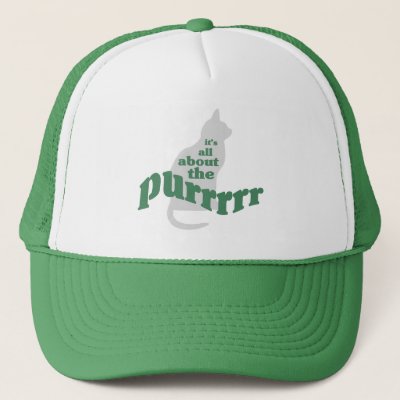 Other pets are nice, but don't CATS have a special edge with their enigmatic purr?! Those special, mysterious little rumbles of happiness are infectious. Let's face it: for cat lovers, it's all about the purr!
This cute, original kitty-themed design makes a great, unique gift idea for cat lovers!
You can totally customize this All About the Purr Trucker Hat! Use Zazzle's easy tools to change the color of the hat, or to add this design to a different novelty item or apparel choice. Look for "Transfer design to a product" to get started!