No Such Thing As An Ugly Cat Mug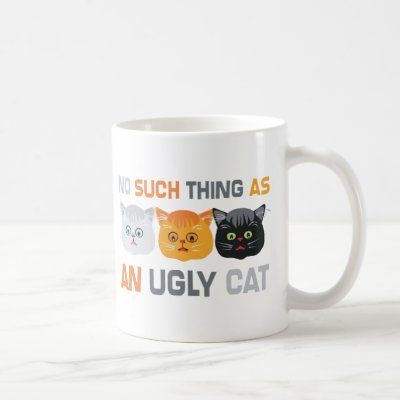 Three cartoon cat faces make up this design which reads in multi-colored text: NO SUCH THING AS AN UGLY CAT. This is a great gift idea for everyone that loves and respects all cats! Think of some of your favorite internet-famous kittties, who may not be traditionally beautiful or cute. You love them anyway, as you should, because there's no such thing as an ugly cat.
You can totally customize this mug! Use Zazzle's easy tools to move the design around, change the color or style of mug or beverage container, or change the product altogether! You can even add your own text or images to make it your own. Idea: add captions to each of the cartoon kitties to identify real cats in your life! If you'd like further customization on this design, just let me know -- contact me here.