Funny It's My Cat's World T-Shirt for Cat Lovers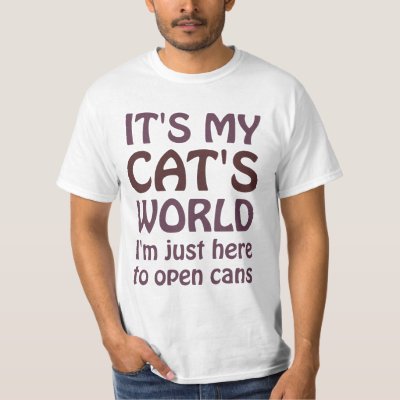 This funny text t-shirt has a bold slogan that will make everyone laugh -- especially other cat owners and cat lovers! The bold statement is "It's My Cat's World" and "I'm just here to open cans". My cats can hear the sound of the can opener from every corner of the house, how about yours?
The eye-pleasing dark taupe text pops on a white shirt as shown here, but Zazzle offers hundreds of apparel styles and colors so you can pick the best look for yourself by using Zazzle's easy customization tools. This is a fun gift idea for a new cat owner or seasoned cat person.