Keep Calm and Adopt a Cat T-Shirt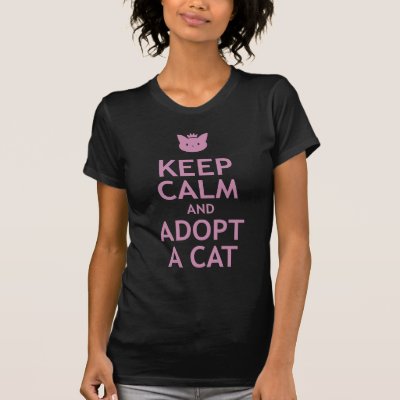 This is a cute spoof t-shirt design for anyone who loves cats and wants to support cat adoption. The design is inspired by the old wartime propaganda slogan "Keep Calm and Carry On". Here the phrase is "Keep Calm and Adopt a Cat" in all capital letters.
The pink text is accompanied by a simple illustrated cat face with a crown on top. This cat lover t-shirt design looks great on a black shirt as shown here; choose from other apparel styles, colors, and cuts.